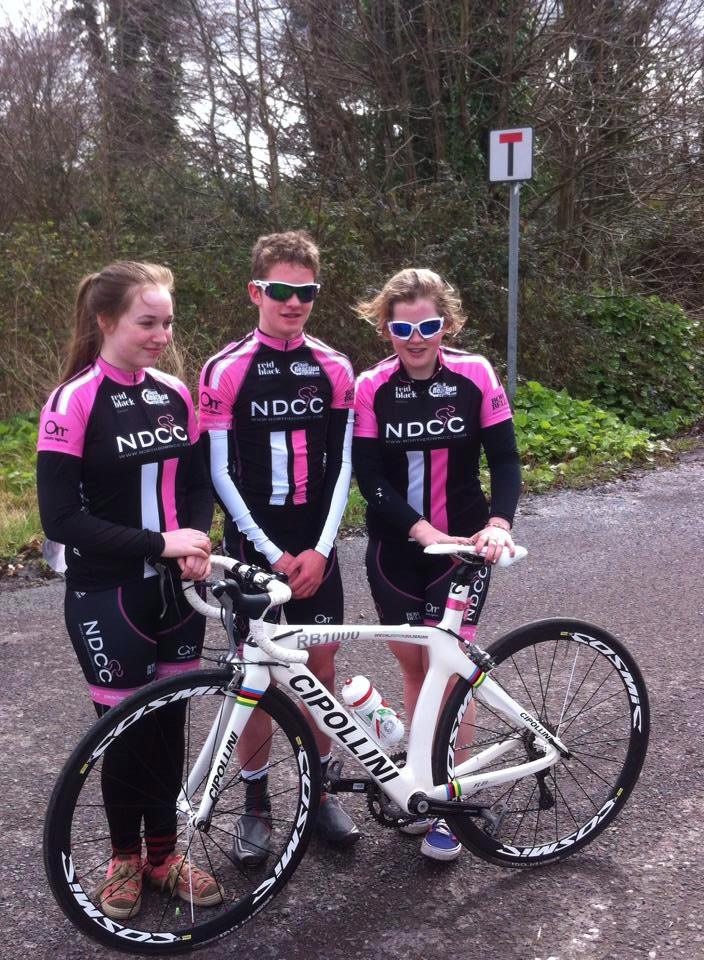 Great news for NDCC @ The Ras Na O'g in Drogheda. Super Fast Harry Dow  won the u14 boys race on Day 2. Harry went on a super solo break on the last lap to totally destroy the peloton. This follows two top five finishes yesterday on Day 1. Katie Armstrong competing in the U12 had a great weekend with two firsts and a second to finish top U12 girl overall. Molly finished first girl U14 with three firsts overall.
Colm McLarnon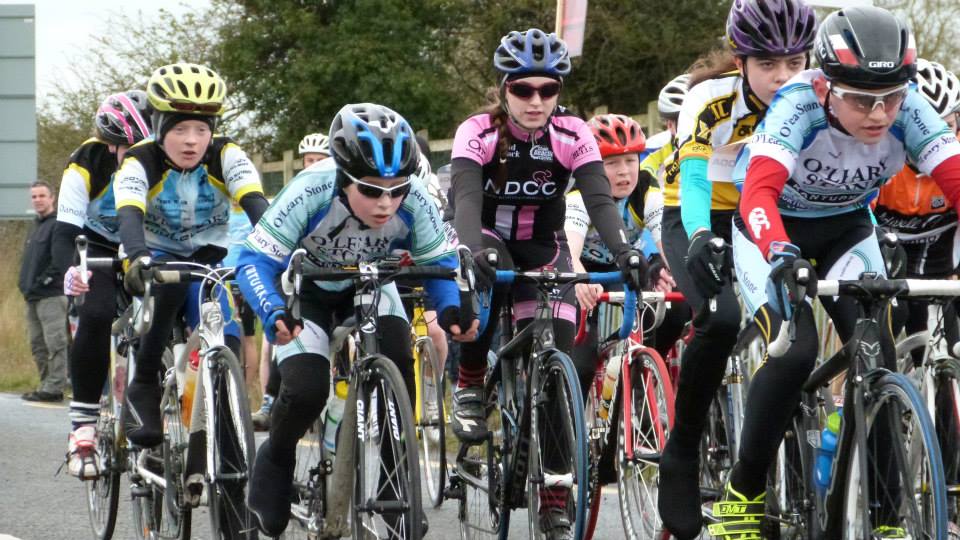 Day 1 of the Ras na Nog Katie finished in the bunch sprint finish in both U12 races as did Harry in the U14, Molly finished first girl in both U14 races, all kids did NDCC proud!!!!!
Day 2 Katie did well again today was looking very strong but with 2 km to go was caught in an accident with three riders falling in front of her, 5 got away in a break, she managed to pull it back though catching them and getting past two to take fourth overall. so the weekend ended with an 8th a 4th and a 4th, getting 5th overall in the category, she finished 2nd girl in 1, and 1st girl in 2 so got top girl in the category overall!!
Harry did exceptionally well today, after two very close fought races yesterday with only fractions of seconds between the finishers, Harry broke away today to come in a clear winner by over 100m, think Harry came 4th overall which didn't really reflect todays effort!!!. Molly also did extremely well finishing top girl in all her races, a good weekend racing for NDCC especially against some large teams!!!
Scott Armstrong