"Point your shoulders in the direction you want to go" – Kirkiston off-road expert, Shaun Carey.
"Keep off the damn brakes lad" – Enduro Maestro, Ross Blayney.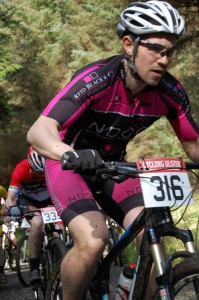 These were the two golden nuggets of wisdom bestowed on me when I'd asked North Down's finest for advice on improving my technical ability on a mountain bike…….and which I vehemently cursed as I lay dazed and confused on the ground of Ballykelly forest in Limavady.
Velominati's rule #49 (keep the rubber side down) had just been broken a record number of times in the preceding 5 seconds, although the word "intentionally" perhaps provided a scapegoat for this potential disgrace. This wasn't the way this month's XC race was meant to unfold as I'd imagined it in my head the night before. But hey, this was XC mountain biking and not peninsula time trialing. You are meant to push the envelope and lying on the ground under your bike is great feedback to let you know the envelope boundary has been indeed pushed and broken wide open. Despite this mishap, by the time I had remounted my bouncy carbon steed, I was still sitting within the top 10 (of 40) so things weren't as bad as first feared. My big 29″ bike wheels were still rolling and my limbs all seemed to be intact, thus the next logical step was to refocus and mosey on.
So mosey on I did and caught sight of my next pawn in this fun game. The intended victim came in the form of a Carn Wheeler rider whom I knew to be technically competent and strong as an ox. More a knight than a pawn, this lad was. Perhaps he could even be likened to a diagonally traversing Bishop in this cross country chess battle. Overtaking and passing this adversary would require something extra special. My mental saddle bag of strategy and ideas had been emptied over the course of the race so I was left with no option, but to retry the Carey/Blayney trick one more time. Low and behold it actually worked this time round. I overtook Reverend Wheeler as the bike magically accelerated due to no braking and somehow the rest of my body followed the shoulders as they pointed down the windy single track.
And so the battle raged on. Man after man fell by the wayside as my new special insider knowledge took me to speeds my trusty Vitus had never witnessed before. Tricky muddy single-track, steep descents, hazardous mud filled rock gardens and downhill river crossings. No longer did they need to be approached with trepidation, but instead I now embraced them with renewed courage and optimism. That was until the classic psychological human flaw, that is over-confidence, brought me back to earth (literally) with a bang…..and a roll….and a bump.  Carey/Blayney trick wasn't foolproof. It had its limits and evidently had to be unleashed with great care. Like disciplining a child, maximum potency was achieved by using sparingly with diligence and respect. Only being called upon when the moment was right, rather than being used as a philosophy for habitual MTB life. So after being overtaken by a swarm of riders I once again climbed back on, a wiser rider than before, and continued on my quest to finish this race in a top 10 position. I dug deep and threw my heart and soul into the remaining final lap. The heart and soul responded, like two obedient servants, with vigour and pride and brought me home as the 8th S3 man across the line on that eventful lesson filled day.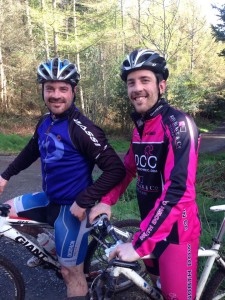 A massive congratulations to former British Junior Champion, Andrew McCullough, who won S2 today. Hats off to that man for a great performance!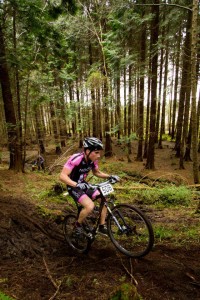 Johnny Reid stepped up to S1 and had a great race coming in 4th out of the 6 finishing elite performers. Someone buy that lad a 29er to get him on the S1 podium! Well done also to Richard McCullough finishing 15th in S3 in his first MTB race of the season. Full results can be found here: http://www.j15ulsterxc.dromaracc.co.uk/
Mark Farrell