TOUR OF ARDS ROAD RACE
The racing season is well under way and Saturday saw the first of the local Classics being run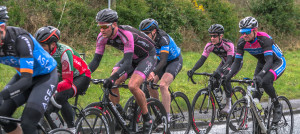 on the Ards Peninsula. The Tour of Ards is one of the oldest road races in the country and has been won by some great names in local cycling, Martyn Irvine, Ross Blayney and Mark Kane to name but a few. With the weather taking a turn for the better, a full field rolled over the start line, with North Down being very well represented in the form of the two Daves, Watson and Hamilton, James Ambrose, Keith Phillips, Mark Thompson and Willy Larmour.
Always a fast and testing course, this year's route did not fail to produce some impressive racing. Making its way to Portaferry, battling a strong headwind, it took an attack by three riders,
including Dave Hamilton to really get the race started. Despite reaching speeds of 40mph, the trio was joined by a small chasing group, which stayed away from the main bunch, with Roger Aiken from Team ASEA taking the honours in an exciting sprint at the finish in Ards. Dave Hamilton NDCC, finished 6th with Dave Watson 11th.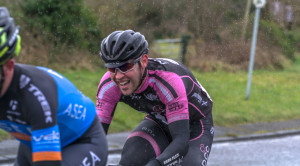 Watson and Hamilton were again in the mix on Sunday at the Boyne GP, hosted by Drogheda Wheelers, which was eventually won by local man Adam Armstrong. Despite having ridden so strongly the day before, both Daves managed credible top ten finishes. Also of note, was Andrew Chivers finishing 9th in the A3 race.
THE TOUR OF THE NORTH
The Tour of the North is for the first time in its history being hosted entirely on the Ards Peninsula. This race attracts teams from GB, Europe and Ireland and is seen as one of the most prestigious races in the country. Running from the 25th-28th March, the five stages will put the riders through their paces, with some writing cheques their legs just won't cash!
Current champion, NDCC rider Dave Watson will want to retain his crown relying on the home advantage and a strong NDCC team to assist him. The team regularly trains on these roads, so they will know all the best places to make moves and hopefully provide some great racing over the four days. With the race being so accessible, it will be great to see as many members as possible out supporting their clubmen. The organizers have also requested assistance for marshaling duties, so if you would like to help please get in touch with them.
As always, for updates on club events please refer to the website or Facebook page.
Images courtesy of Sam Carson.
Words courtesy of Michael McMullan – NDCC PRO