After a fantastic summer of cycling it's time to put the "good bike" away and get the mudguards out.

 So does that mean an end to racing and time to let the testosterone levels drop and simply enjoy a leisurely ramble? Not if you're part of the every growing cyclo-cross scene.
What is cyclo-cross?
Well imagine taking your road bike, sticking on wider knobbly tyres and then heading to a forest to ride through mud, climb steps, jump over obstacles and climbing hills for an hour. Forget tactics, drafting, and teamwork, cyclo-cross is about aerobic endurance and bike-handling skills.
The Ulster Cyclo-Cross series is spread over 8 rounds and also includes races for kids and Mountain Bikes. North Down CC now hosts an event and this year made a welcome return to Castle Park for Round 4 of the series.
NDCC have competed at every event and have had their share of podium spots across the categories. None more so than in the junior and children categories.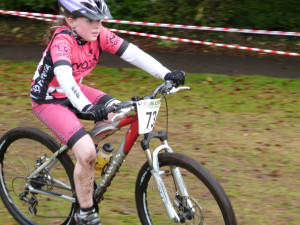 Maia Simmons
Maia competes in the Under 10 Females and has so far competed in all 5 rounds. Not only has she taken part but is currently topping the table with 4 wins and a 3rd place. She has a lead of 15 points over her nearest rival and with just 3 rounds left we wish her the very best.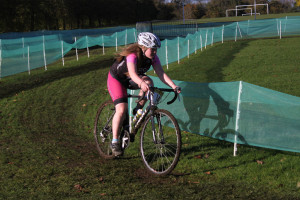 Molly McClarnon
Molly has carried her form from a great season in road racing and time trials into the cyclo-cross season. Her father, Colm, has passed on his wealth of cyclo-cross knowledge to her which she has combined with raw talent and determination to finish on the podium in 4 out of the 5 rounds in the Under 14 female category. It is currently extremely close for the top 3 places but with her win in Moira Park in round 5, Molly now leads the table going into the final 3 rounds. Colm has been relegated to driver, financial support, motivator and bike cleaner.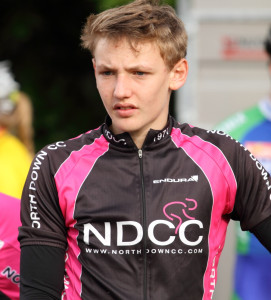 Ben Webb
Where Molly has got some of her talents from her father, we have no idea where Ben is getting his. Yes there are "short hills" on a cyclo-cross course but there are no opportunities for a sit-in specialist like his father Jonny.
Ben has raced cyclo-cross before and this season is in the under 14 males and has been on the podium 3 times. This solid form sees him top the leader board but it's extremely close with only 6 points between the top 3 places. There are 30 points awarded to the winner and so this category could well be decided on the final round.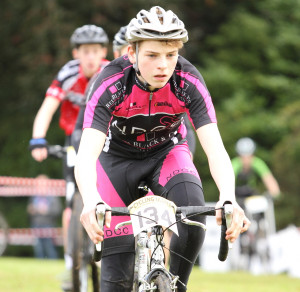 Adam Preece
Adam also competes in the Under 14 Male category. This is his first season and he has written a diary of his exploits which will be posted later. Adam has had a fantastic series so far and is currently sitting just behind Ben and hot on his heals. Adam had a mechanical in round 1 that meant he scored no points. But since then he has not placed lower than 2nd and a top place in his second race at Lady Dixon Park. Adam has been smitten by cyclo-cross and we look forward to hearing about a potential 1-2 NDCC.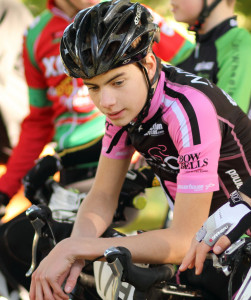 Will Hamilton
It's been a tough road season for Will moving up to the Under 16 males. Towards the end of the season Will was gaining on his older, stronger competitors and he has carried this form into his cyclo-cross season. Will got a 3rd place in round 1 and got a well-earned 1st place in the last round at Moira Park. With some of his rivals not scoring points in round 5, by my calculations, Will moves up into 2nd place overall and even with a gap of 25 points to first place, don't rule out his chances of an overall victory yet.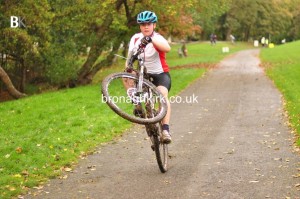 Aaron McCutcheon
Aaron is a seasoned mountain biker but cyclo-cross is less technical than the races he's used to and he races on his MTB as opposed to the lighter, more nimble cyclo-cross bikes. Aaron competes in the same category as Will and has had some strong top5 placings this year. He is currently sitting in 5th place overall and has every chance of climbing further.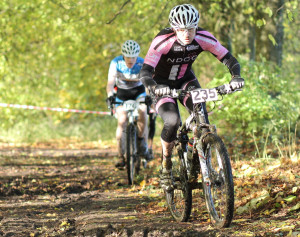 MTB Support Races
North Down's successes have not just come from the youth sections. Paul Ferguson has continued his winning ways and is sitting clear at the top of the Men's MTB Support category. Johnny Reid has only been able to enter 2 races so far but has won them both, which included our local race through Castle Park. In this race NDCC finished 1st, 2nd and 4th in the Male MTB Support race with Warren Gregg finishing a strong 4th after starting un-seeded from the back.
Alison McMullan has been flying the flag for NDCC women and despite face planting a tree, resulting in a broken nose, she got back on the bike and finished 4th. Alison is currently in 3rd place overall in the Women's MTB Support race category.
Other regular MTB racers include Brendan Kirk, Ian McCurly, Clifford Blayney, Shane Farren, Gordon Simmons with some guest appearances by Ian Blayney, Shaun Carey, Kerry Speers, Claire Scott and a few other newbies who turned up for the craic at our own local race.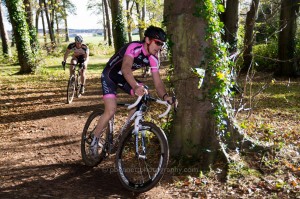 Cyclo-Cross A and B Races
The main events are the cyclo-cross A and B races. Last year Colm McLarnon won a B race meaning automatic promotion to race with the big boys. It's been a tougher season this year but the "wee man" never gives up and has been doing a great job supporting his talented daughter. Our man to cheer in the A races has been James McMaster. James has returned to race for NDCC and has only completed 3 of the 5 rounds so far but has finished in the top 5 in all of them. So although James has not scored points in 2 of the rounds he is currently sitting in the top 10 overall.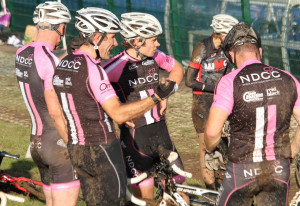 The B races are where most of our riders compete. We have a strong showing this year and a serious challenger in the form of Paul McArthur. Paul has tried his hand, and competed, at almost every out-door sport there is. Paul turned his hand to road racing this season and now cyclo-cross. His fitness and determination have seen him place strongly in every round but he was unable to take part in round 5 and so his rivals have been able to jump ahead. Other newcomers who have shown great form include Keith Hooks and Mark Farrell. I would not be surprised to hear of a podium finish for any of these 3 riders.
Other riders include some seasoned racers such as Mike Hamilton, Michael McMullan, Barry Hamilton, Paul Kirk and Garth Beattie and others new to the discipline such as David McKeague and Kieran Beattie. All using these races for training, fun and to set them up for the road season ahead.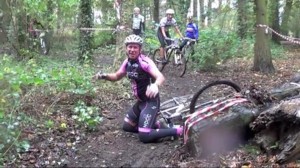 The next race takes place at Ormeau Park on Sunday 17th November. Why not come along to cheer on our young people, men and women of NDCC or better still throw your MTB in the car and give the support race a go. Don't let the video footage of our chairman on his knees in the mud put you off!
S Cousins NDCC-PRO