The Haldane Fisher North Down GP promoted by North Down CC will take place on Sunday 18th August. This year there will be 2 races. The main event for A1, A2, A3 & Juniors and a combined race for A4 & Masters! Entries will open on Friday 26th July at 7.00pm on Entry Central.
WWW.ENTRYCENTRAL.COM/NORTHDOWNGP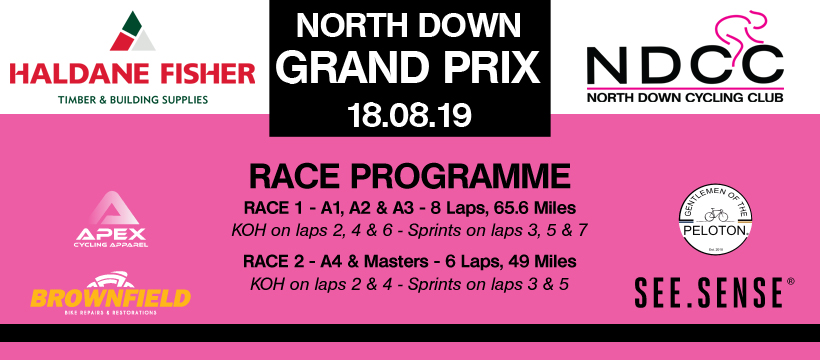 This year we have various race sponsors onboard! We have Gentlemen of the Peloton sponsoring the KOH & Sprint Competitions, Apex Cycling Apparel will be sponsoring the First Junior Prize, See.Sense will be sponsoring the Most Combative Rider Prize! Brownfield Bike Repairs & Restorations are also onboard sponsoring first club rider!

The 2019 Race Mannual can be downloaded now!