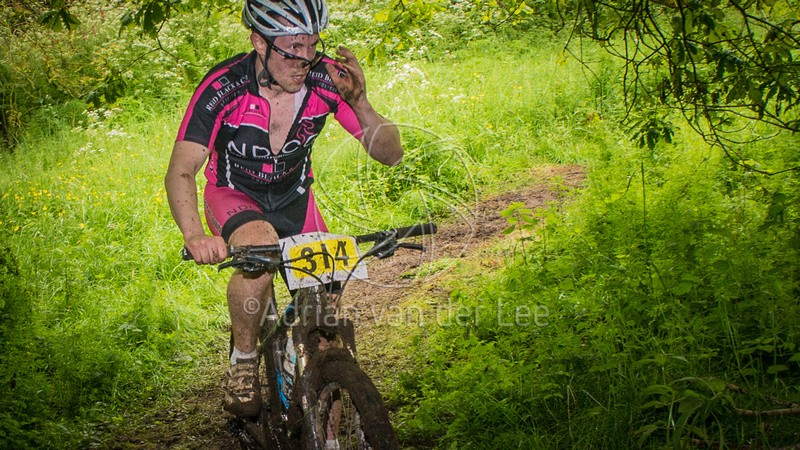 Once upon a time Cycle Show host, Graham Little and I were very nearly attacked and raped by some of South America's worst criminal men. This is not some strange made up story, but is in fact gospel truth. The guilty culprit that had brought us to this situation came in the form of the well-known backpackers guidebook known as 'The Lonely Planet'. Want something a bit different, 'off the beaten track' was the section in the guidebook advising that when in La Paz, Bolivia, the adventure seeking tourist can go to the local prison and ask for 'Wild Willy'. Mr Willy himself would then appear, you pay off the guards with a few Boliviano cents and this nice Willy chap would take his cut and proceed to give you an 'insider's' tour of the local prison. One could then go home feeling a bit more cultured from the experience. I'm not exactly sure what our very own, Belfast born, Maureen Wheeler had in mind when she started the Lonely Planet, multi-million dollar publishing empire in the 70s, but I doubt the luring of naive fellow NI compatriots into a Bolivian prison tour; courtesy of Wonka's wayward cousin was part of the vision. 
So there we were, two supposedly educated sensible young male citizens from good ol Norn Iron standing at the gates of La Paz prison, Boliviano notes in hand, shouting for Wild Willy to come and get us. The prison guards at the gates were getting increasingly agitated with our persistence, and pointing to the LP guide book, until eventually a senior looking English speaking guard appeared and relayed the story that this Lonely Planet induced madness had been going on for some time. Unfortunately it had all ended in tears the previous week when some unfortunate western tourists met the aforementioned experience during one of the so called "adventure tours". The guards had hence been forced to shut up shop, Wild Willy was no longer in business, due to lack of demand, and us gringos had to go elsewhere to seek our risky cultural experiences.
So what does this bizarre rambling story have to do with MTB XC racing? Well ever since that near fateful day I have made sure to always question advice and recommendations no matter how credible the source may seem. So when I was busy getting ready for the start of the 3rd round of the Irish NPS MTB XC Series at Lady Dixon and I overheard chat of "she's still flyin in parts out thar today bais, get her up to over 30, hi" I take a moment to firstly translate (I'm originally from Fermanagh, so have acquired the necessary decoding skills) and then mentally question if its advice worth heeding or not. They were of course talking about tyre pressure in terms of the appropriate psi required to achieve a good balance between traction, speed and the de-risking of getting a puncture on one's mountain bike, during the upcoming XC race. The tyre pressure factor is often the single most discussed topic of conversation at such XC events (outside how many laps there are and how Dromara's Barry Kellett has managed to move to S1 so quickly). Despite the credibility of the enthusiastic Lakeland rider, I'd overheard, I decided to stick to my guns and kept what I thought was a good balance at just under 25 psi, given the slippy conditions. Mid-way through the first lap of the race I was bemused that my Bolivian lesson had travelled the world back to Lady Dixon Park, Belfast and was now serving me well as the low tyre pressure was giving me the critical edge (via good traction) on my XC racing buddies, over treacherous muddy conditions, as I moved from 9th position towards the top 5.
Lady Dixon has a reputation of being short, but smooth with a few unexpected bumps and generally a very nice fast ride, even when slightly wet. For the avoidance of doubt I'm referring to the Lady Dixon MTB course. This year, conditions were very different than the expectation set by previous years due to a few heavy downpours during the preceding night. The course quickly changed from fast single-track to a complete mud slog where riders were having to dismount and engage in Cyclocross tactics by sprinting up the frequent muddy inclines. The significant number of DNFs over the course of the day was testament to the stress we were subjecting our expensive two wheeled machinery to as we battled our way through the course.
By the 3rd and final lap I was really beginning to feel the never-ending pain that goes with XC racing. Road racing may be tough at the front, but at least you generally get to intermittently sneak in behind the other riders and catch your breath. My garmin was telling me that there were probably about another 8 minutes to go to the end of the race so I started trying every trick in the book to keep the momentum going and to ignore the pain as far as possible. The last five minutes of the course took you away from the mud hell of the forest over gravel and grass. Generally this would have been a welcome relief, but I was finding the the low tyre pressure really compromising my speed on this section necessitating a bit of extra grind to maintain the gap I had made over the riders behind.
Two years prior on this same course a podium gold was painfully snapped away from me, due to a spectacular downhill mid-air 360, courtesy of a teenage Liverpool fan who thought it funny to kick a football at my front wheel on the final lap. I'm sure it was actually quite funny, just not for my dislocated shoulder or poor wrecked bike. Thankfully this year the young Liverpool fan appeared to have gone into retirement. I wasn't anywhere near a podium slot this year, but I did manage to roll home in a very satisfying 6th position.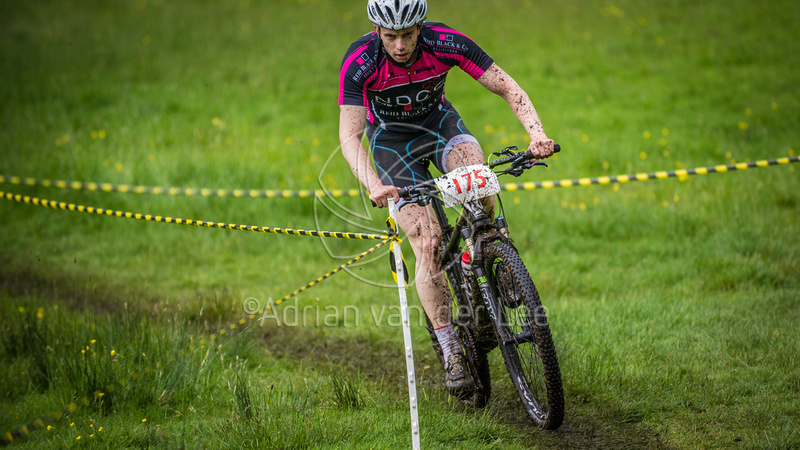 The only other North Down XC riders on the day were Lewis Ferguson who was racing in S1 and Colm McLarnon racing in S4. Lewis finished in a very strong 6th, following the 5 laps the S1 elite are subjected to and Colm, despite being overtaken by a Carn Wheeler child, finished in 10th place at the end of his 2 laps.
Full results of the day can be found here: http://www.elitetiming.co.uk/Results/NPS_2014_RD3.pdf
Mark Farrell