RIDE BANGOR – GREAT SUCCESS
The promise of closed roads around Bangor Town Centre attracted hundreds of cyclists of all ages and abilities, giving them the unique opportunity to pedal or in the case of some youngsters, push their balance bikes on traffic free streets.  Using the course of the Criterium and with the weather god on our side, it was very encouraging to see families out on their bikes enjoying the great outdoors for an hour, parents hoping it will tire out the young ones, and the kids on a promise of an ice cream at the end.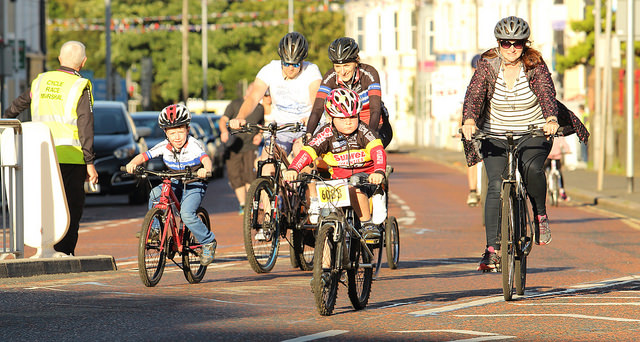 This is the second time NDCC has run Ride Bangor and judging by the turnout on both years, it is something that may run and run.  We would like to extend our thanks to Bangor PSNI and Ards & North Down Borough Council for their assistance in making this event possible.  Of course, the unsung heroes are the many club volunteers, who behind the scenes made this event happen and the Club would like to extend its gratitude to them.
After Ride Bangor, many stayed on to enjoy the summer's evening and watch the fast paced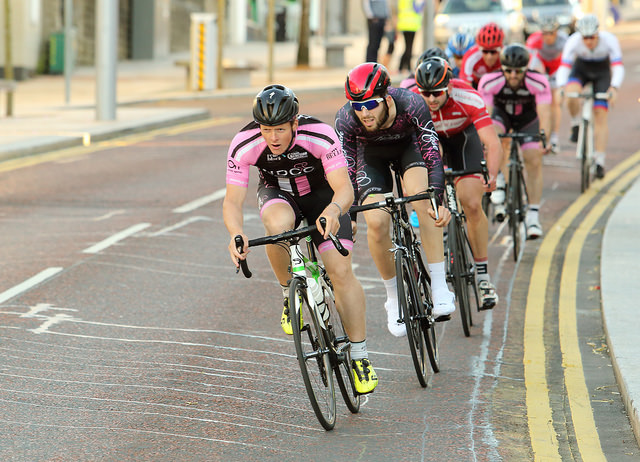 Criterium on the same course many had just, though more sedately, ridden around.  Despite poor numbers signing on, this did not stop a display of skill and bike handling for an hour's racing, with a scratch group having to chase down the riders in front.  High paced and highly charged, the racing got off to a flying start.  Unfortunately NDCC riders Andy Young and Timmy Burns both took a tumble in the first lap but thankfully were not injured and rejoined the action. National Champion, Mark Dowling made a welcome return to Bangor but with a quality field including David Montgomery (An Post/Chain Reaction), Glenn Kinning and our own James Ambrose, David Hamilton and former Commonwealth Games rider, Lewis Ferguson, this was going to be a war on wheels.
Inevitably, the scratch riders powered through and devastated the field. With three laps to go, a stall in the racing gave Jude Sands from Newry Wheelers an opportunity to attack.  He managed to open a sizeable gap but he was not going to have it easy as Dowling bridged across.  However, when it came to the sprint for the line, Dowling's final effort had drained his energy reserves, Sands taking the honours.  NDCC's Ferguson came home in 6th position.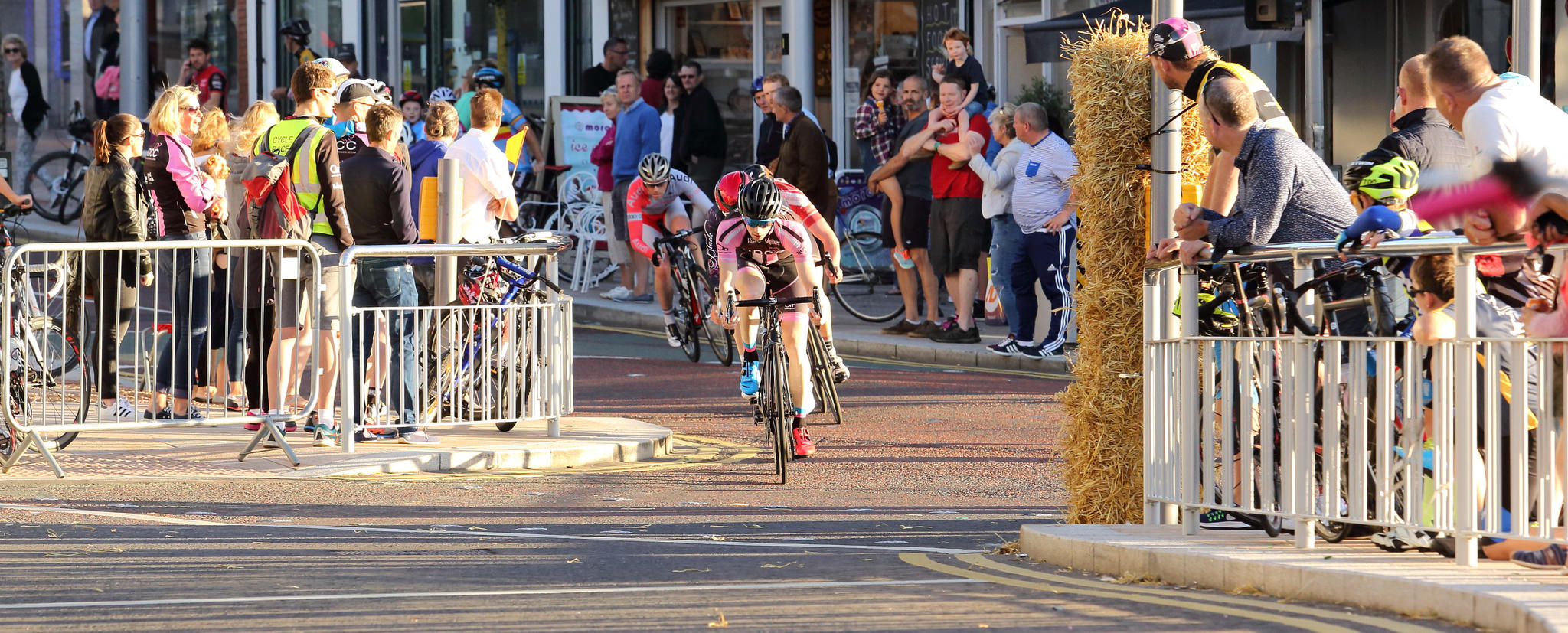 Results
1st Jude Sands Newry Wheelers
2nd Mark Dowling ASEA Wheelworx
3rd David Montgomery An Post/Chain Reaction
---
Racing Round Up
The biggest event of the year on the A4 category calendar is the Omagh 3 Day Stage Race.  NDCC have had considerable success at this race in the past, most notably by Stephen Watty winning the race outright last year.  David Spalding, better known as 'Dentist Dave' has proved himself to be a formidable climber in recent months and it would be this skill that would bring him glory, all of which he puts down to his caveman diet.  Ably assisted by his team mates, Stevie Cardy, Gareth Boyle, Dan Brown and Declan O'Neill, Spalding was virtual race leader whilst on the road in the last stage, but while he had to forego the Yellow Jersey when caught two miles from the end, he had won all three KOH climbs and with that the Polka Dot Jersey.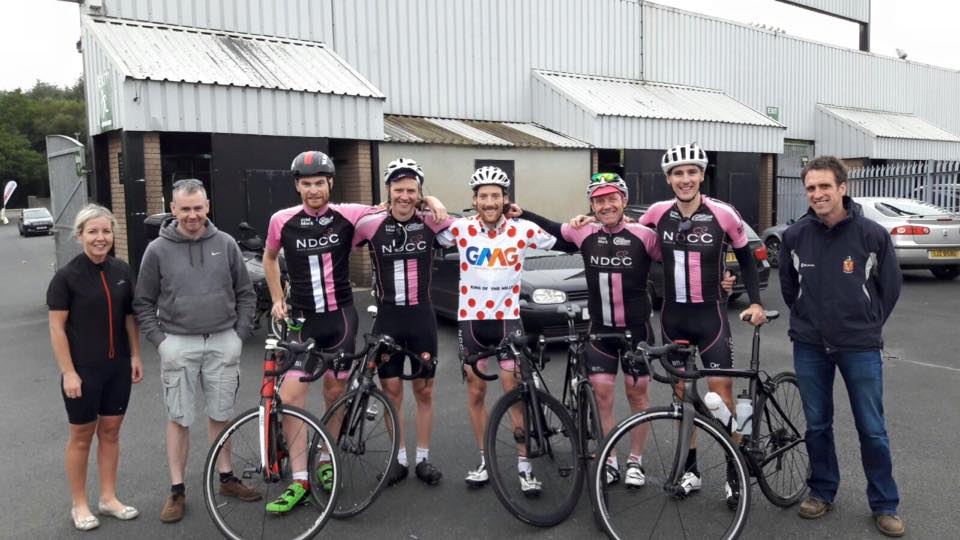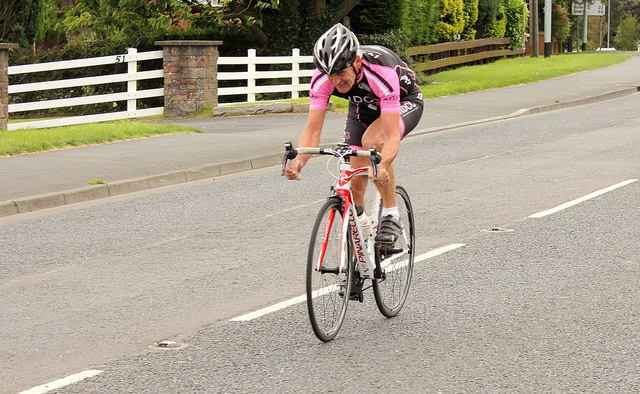 The Masters League staged its penultimate round today in Lurgan, and again NDCC had success in the shape of ever on form Tom Henry taking second place.  It is all to play for in the league, when th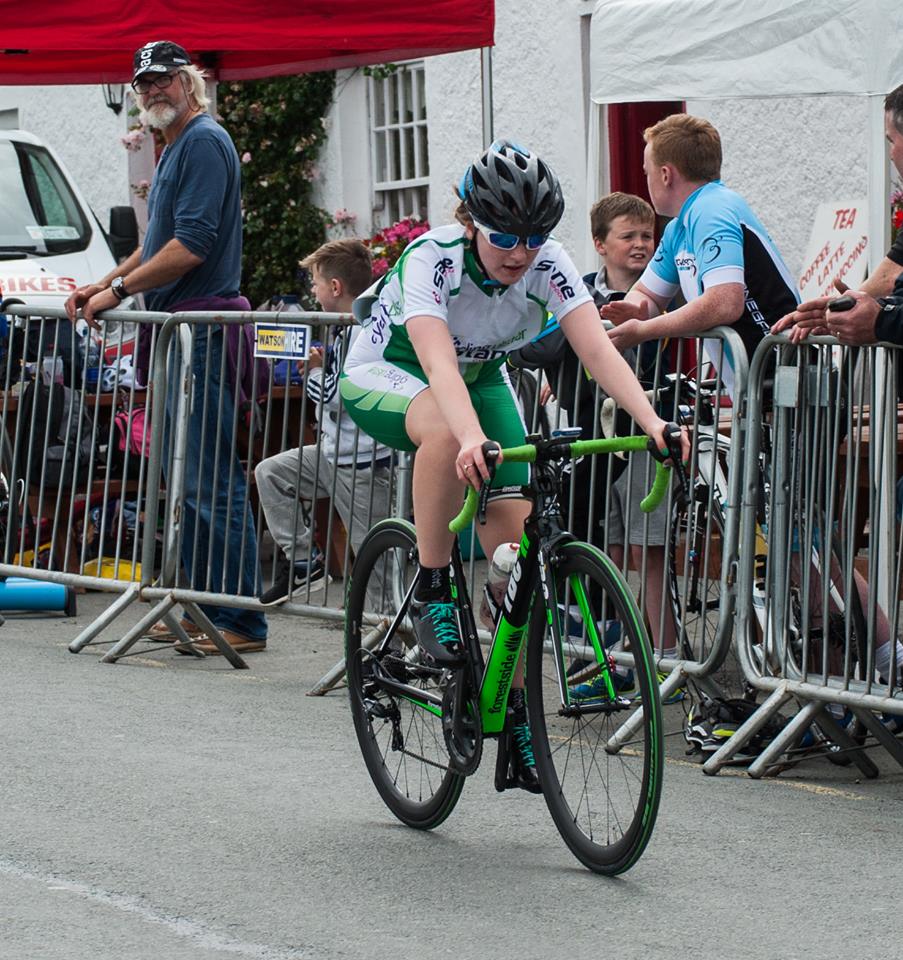 e final round is played out on the day of the North Down GP in a couple of weeks.
Off the back of the Errigal International Youth Tour, Katie Armstrong has been selected to once again represent Cycling Ulster at the 2016 School Games.  A well deserved achievement.
---
Bow Bells 10 Mile Time Trial Millisle-Ballywalter-Millisle
The last club 10 Mile TT was held on the usual course, on what was an extremely blustery and windy evening but at least the rain stayed away.  Mark Kane (Northern CC) once again was the quickest on the night.
Results – NDCC only:
Men
1st  Keith Phillips           22.45mins
2nd Michael McMullan    22.41mins
3rd Mark Hodgins           25.42mins
Female
1st Alison McMullan 27.52mins
---
Condolences
In what has been an awful few weeks for NDCC with the passing away of Gary Swenarton and David Catherwood, it is with regret that Billy Kirk jnr, the brother of Brendan Kirk and brother-in-law of Bronagh was tragically killed in a motorcycle accident in Newtownards late last week.  A family of huge standing in the cycling community, NDCC would like to pass on their heartfelt condolences to the Kirk family.
In a separate incident, the son of Simon Reardon was also tragically killed in a motorcycle accident.  Our thoughts and condolences are also expressed to the Reardon Family at this time.
Michael McMullan – NDCC PRO