Cycling is rarely out of the media these days. It is either the nations darling after the exploits of Sir Brad Wiggins, or it's as Public Enemy No.1. Take a look at the number of articles in the media where all cyclists are branded as road hogs , red light jumpers or just plain ridiculous looking in our lycra. Last week on Radio 2, our front lights were the issue. Too bright they said. Turn them off!! Safety first, eh?
Remember as kids we loved to ride our bikes, exploring places, having fun and still be home in time for tea. It brought our first taste of freedom! People love cycling but not cyclists, yet more and more of us are returning to cycling, loving it all over again. Road users have a responsibility to show respect to one another, cyclist, motorist or other. Mutual understanding goes along way. What makes anyone else's journey more important than the other? We are, after all, just trying to get somewhere.
Race of the Falling Leaves – Cyclocross Round 9

Falls Park, Belfast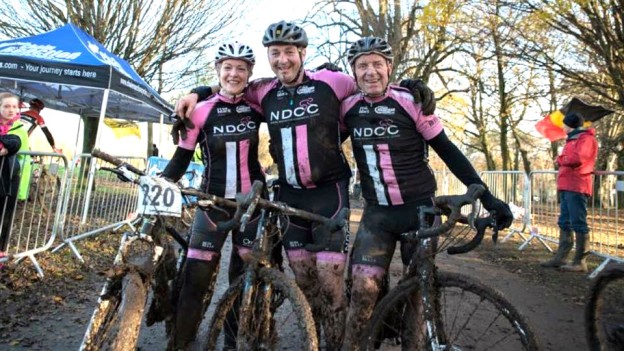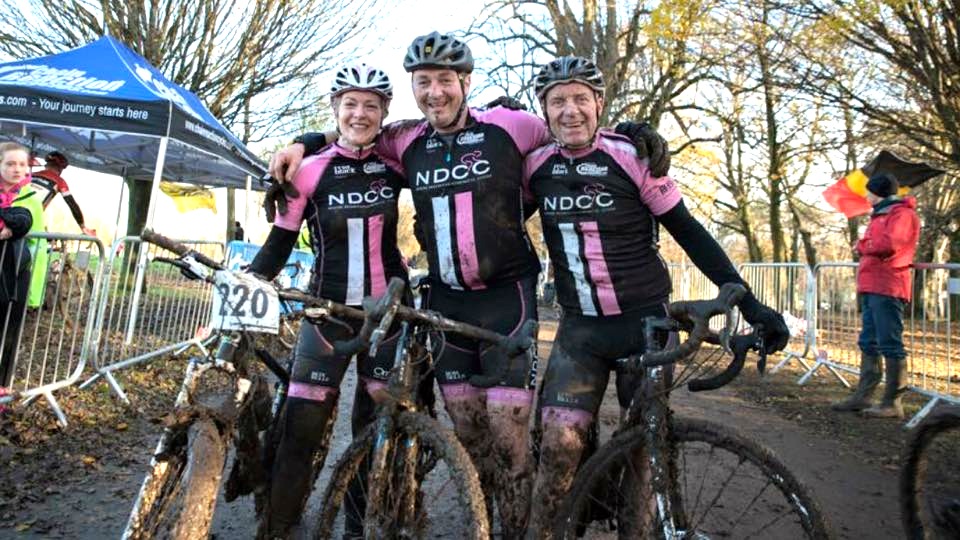 was the venue for the final race of the season. After weeks of rain, the riders had come to expect a mudfest, and that is what they got!! Lots of heavy, leg deadening mud! NDCC were brilliantly represented in most age groups from U10 to the 'B' race. Maia Simmons did not top the podium but took a commendable 3rd place, securing the overall U14 league title. Jake Rushby has had a terrific season in the U16 category and this experience will serve him well next year. Alison McMullan was dogged with bad luck in the Ladies MTB race, with a number of mechanicals, running her bike to the line to prevent a DNF.
The 'B' race had a full complement of NDCC riders, and it was an exciting race from the gun. Two VC Glendale and two NDCC riders, Ray Brownfield and Michael McMullan, got a gap on the bunch from the start. A tussle ensued on the first lap before Brownfield punctured, leaving
Glendale with two men working together against McMullan. The lead changed continuously over the race, with McMullan just losing out to Colm Watson of the host club in the final 200 metres. McMullan can take consolation that he won the over
all B race league. This has been a terrific season for NDCC at the CX.
Images Courtesy of Toby Watson & The Belgium Project
Next week, the Ulster CX Championships at Maghera.
Hot Port Run
Just a reminder, that the annual Hot Port run is this Saturday, at Saltwater Brig. It is advised to keep an eye on the club website or Facebook page for any changes or contingency plans.
Club Website
The club has updated and streamlined the NDCC website. Of course, we had to get a young person to do this, so well done Sam Carson on an excellent job. Please refer to this for forthcoming events and club rides.
Michael McMullan – NDCC PRO