The season has just started but it's clear to see that some of our hard-core racers have been working hard over the miserable winter months.
With rising star Janine McNally taking a sabbatical, Rachel Mitchell has stepped forward and has been able to transfer her track form to the roads. Rachel finished a fantastic 2nd place in the John Haldane Memorial event in Newry.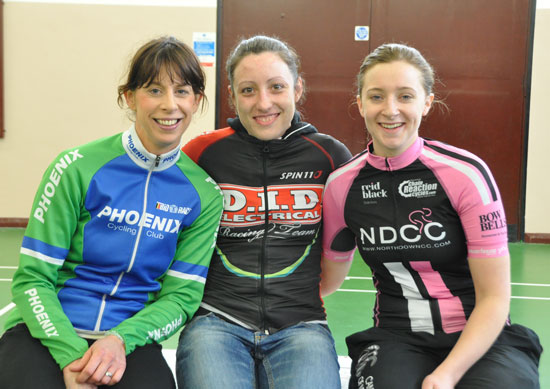 Rachel then followed up this success with a strong ride in round 3 of the women's series. Rachel rode hard from the go and attempted several attacks. The field reacted to them all and the bunch kept together until the end with Rachel ending up in 4th spot, just outside of the podium places. The women's series this year looks like it will be hotly contested and we wish Rachel the very best.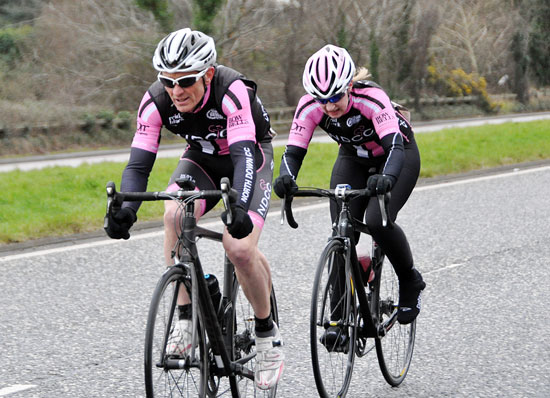 Noel Boyce has been able to keep his form from last year and has already 2 wins under his belt with success at the Phoenix GP and the John Haldane Memorial Masters Race. At this race our Club Chairman let the club know that he's not just talk with a strong 2nd place.
It's early days and some of our racers are ramping up but our stars from last year are already sticking their heads up. Paul Ferguson has continued his recovery and the spritely 38 year old is showing the young guys that there's more to come with a win at the Cycleways Cup in Navan and a strong performance and 6th place in Carryduff.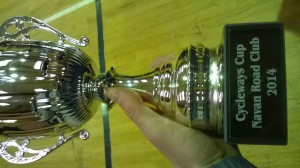 The newly wed, Matty Blayney, has been working hard to burn off the honeymoon calories and has a top 10 finish to date with a lot more to come. Dave Watson (Junior) has showed great early form and although he has been unlucky in some early races, he has achieved a strong 2nd A2 place in Navan and a fantastic 5th place in the Newbridge GP.
Other riders are ramping up their efforts and expect to hear future results from James McMaster, Conor Hannah and maybe our winter racers Garth Beattie and Peter Doggart will convert some winter training into points!
Stephen Cousins PRO