The old red-bricked building in Park Drive,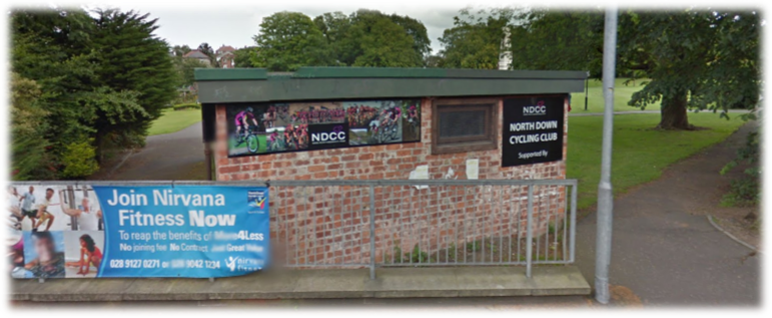 affectionately referred to as the Tardis, had been the home of NDCC for 35yrs and has seen many members come through its doors – some of whom are still with us. It was deceptive in size, in need of TLC, but it had character and was used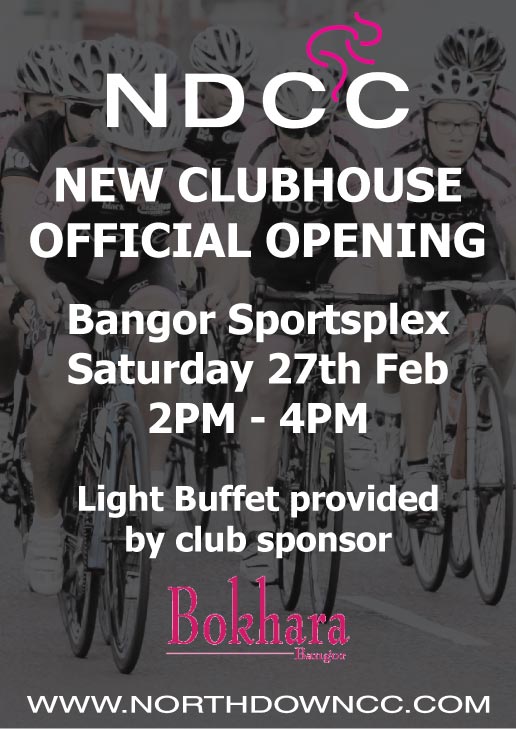 to its full potential, as a youth club on Fridays where pool and snooker were a distraction from the next day's race, for turbo training and holding functions. Alas, the clubroom has seen better years and is no long fit for purpose. Park Drive will forever be part of our history and remembered with affection and nostalgia.
However, the long anticipated opening of the new NDCC clubrooms is over. After many months of waiting, our patience has been rewarded with a great new facility at the Bangor Sportsplex, Old Belfast Road. It has a fully equipped gym and separate training room, showers and changing rooms. The clubrooms are already being used for yoga and spin bike classes, so if you want to join in, go to the website and use the Support Calendar to register your interest.
On Saturday 27th February from 2pm-4pm, the club is holding an official Open Day, when we will he hosting the Ards and North Down Mayor and our club sponsors. Club members are invited to come along and have a look, please wear your club kit if cycling to it, and light refreshments are being provided by the Bokhara. If you are interested in joining NDCC, why not come along and see what's on offer.